Good Day All,
This is an intro to announce a series I will be doing, entitled "The Essentials Of A Witchy Wife", which has been approved by Ms. Witch and it will be hosted at her The Witchy Wives Club group here at RP.  I didn't want to clog the group with intro/details of the series, so thus I'm presenting it on my blog here.
The series is basically me sharing my mod-podge of personal 'go to' staples of herbal recipes; that range from medicinal to magick, that I have came to have a preference for and/or have deployed over the years.  I think everyone aligns their spirits with various plant whom they are allayed with. These are just mine.  
I will make note, that I'm eclectic by nature and my practice is of hoodoo. Wanted to put that out there so this is understood. 
You won't find a long list of properties or correspondences.  It's just me digging around in my brain sharing what I have used or deployed as a wife and a mother in my family life.  So it won't include everything there is to ever know about something in particular that is being wrote about, but group members are more than welcome to add their uses with a particular subject at hand.
Not only do I hope that this series gives you an enjoyable read, but also your participation.  As I love to learn as much as I love to share!
Coming Soon!
The Essentials Of A Witchy Wife.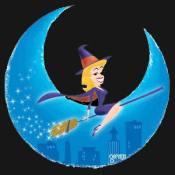 Blessings Always.....
- Flammeous