Today was new robe making day at our house and I must say I had more "HELP" than I needed or wanted!!! Again CAT"S you have to love them!!!!!  I say this not because I don't love them but because I do, you see there are six feline fur friends and five canine fur friends in this home!!! (for our more animal concerned friends all but one of our fur family are spayed and neutered and he can not be due to a severe heart murmur) There is also me, my husband, and my mother-in-law.
Our feline pride consists of four adult females and two teenage males. Our canine pack has one sheltie, three chaweenie's and a yorkapoo. We affectionately call them our BARKIN' BEANIE BABIES!!!  Seriously.....If a squirrel farts ten miles from here we are told about it with great enthusiasm!!!  I will say this we will never need to worry about a break-in EVER lol 
Our little fur family may be PITA's (pain in the a--) somet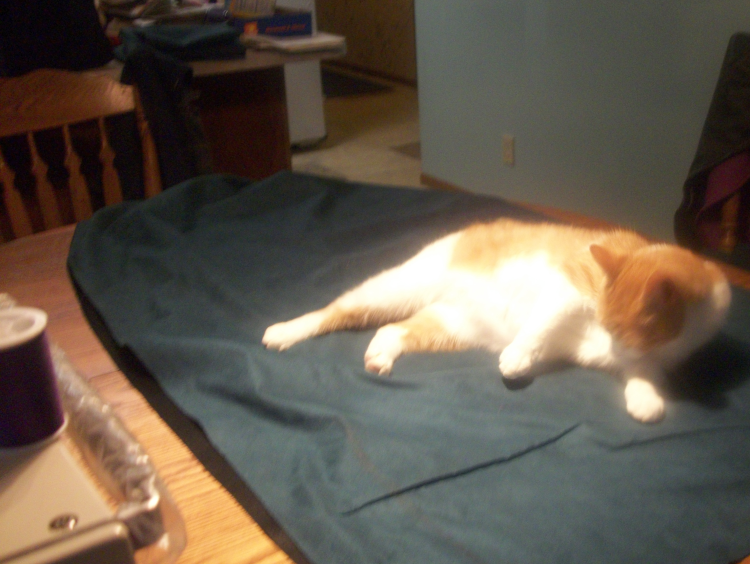 imes but life would sure be dull without them!!!