***If you are unfamiliar with High John Oil, please see THIS article before proceeding.
When making my High John Oil, first, I gathered my ingredients onto my altar.  Then I took "John," my High John root, out of his home on the altar. I, then, placed him by my materials so that he could "watch."  I took a moment to explain to John what I was going to do, and how this oil would be used to feed him among other things.   
Then I took a white taper candle and lit it, holding it in the air, I imagined powerful, steady engergy pouring into the flame from all around.  Then, I used this candle to light my "Master Candle."  This oil feels very personal to me, and I wanted some of my "essence" to imbue it, through my Master Candle.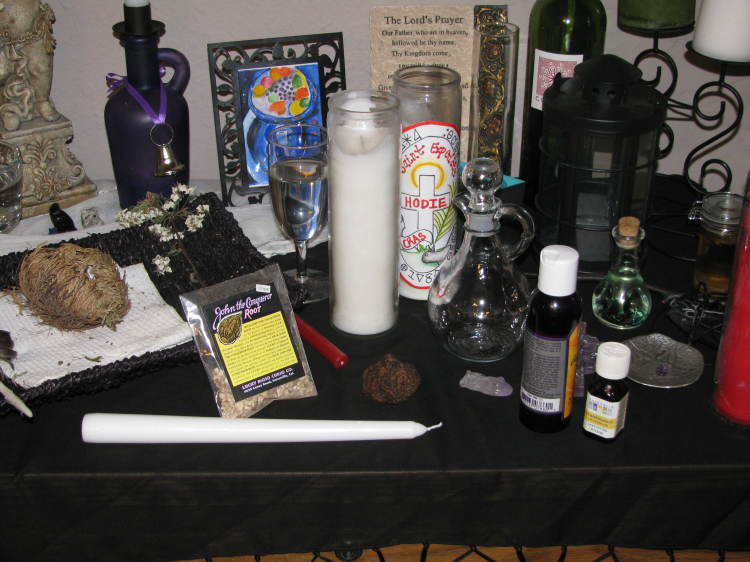 My Recipe::
Almond Oil Base - 6 oz.
High John the Conqueror Chips - Handful
Dragon's Blood Resin Powder - couple pinches
Frankincense Essential Oil - 10 drops
Cedar Chip - 1 Large
I added the High John chips, first, while telling John exactly what I was doing.  Then I let them just sit there for a few minutes, soaking up the oil and spreading their energy.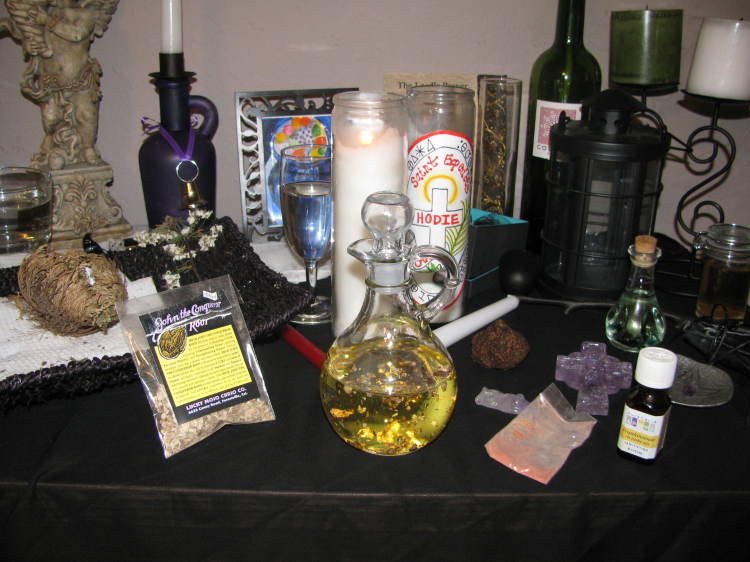 Then I added the Dragon's Blood resin, the Frankincense oil, and the cedar chip to the mix.  The Dragon's blood resin turned the oil a nice dark pink shade, and the cedar chip should continue to color it a bit over the next few days.  The whole time I kept talking to John.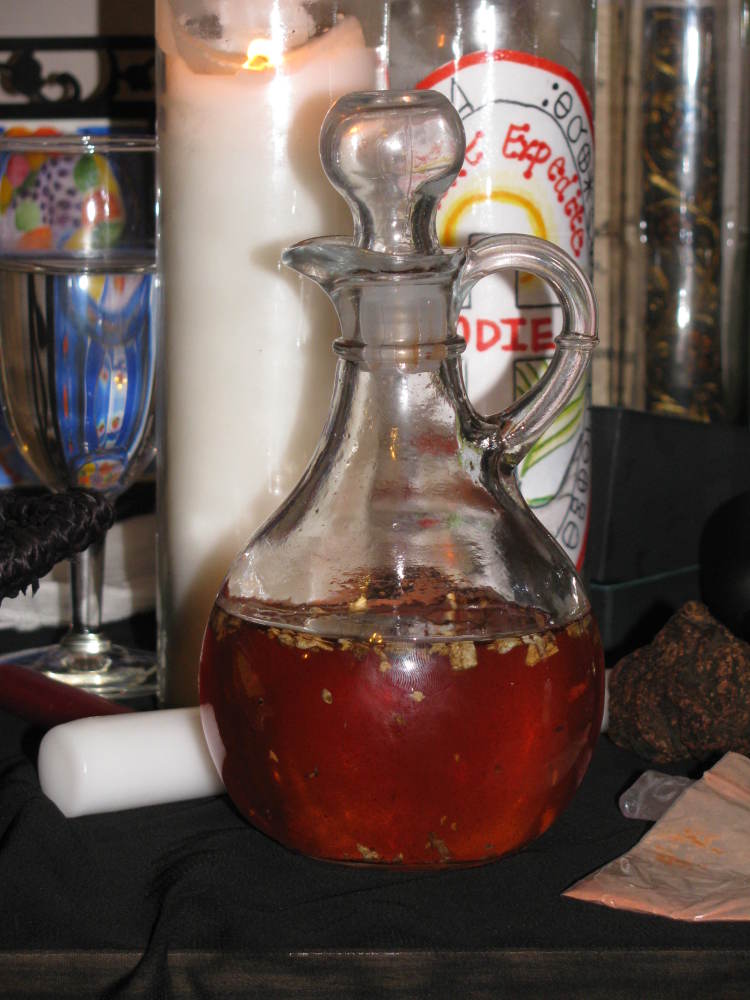 When all was said and done, I let everything sit for about ten minutes, then I extinguished my Master Candle, and put John back in his home, assuring him that he would soon have the new oil we had made.
Now, my High John oil is sitting on my altar, where it will remain for the next week or so, while it *matures*.  Then it will be put to good use, often.