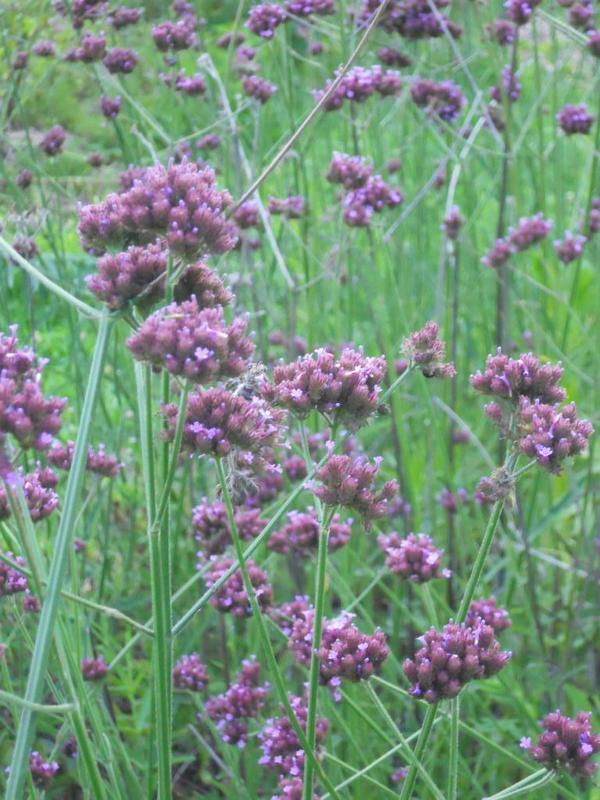 Verbena is better known by witches as Vervain herb.
Vervain was considered a "lightning plant" and was sacred to Thor. It was also sacred to the Druids, "and was only gathered by them, 'when the dog-star arose, from unsunned spots'"
For Italian witches, vervain was considered sacred to Diana. Its uses in rituals and spells cover a range of things restful sleep; calming; protection; purification; divination; consecration; love potions; and creativity.Not all Vervain is ingestable this one is not the medicinal variety, but I use it for lots of things .The beautiful purple flowers dry easily while holding its nice color. Once dry they make lovely spell mixes and incense
or can be used in dry arrangments and wreathes.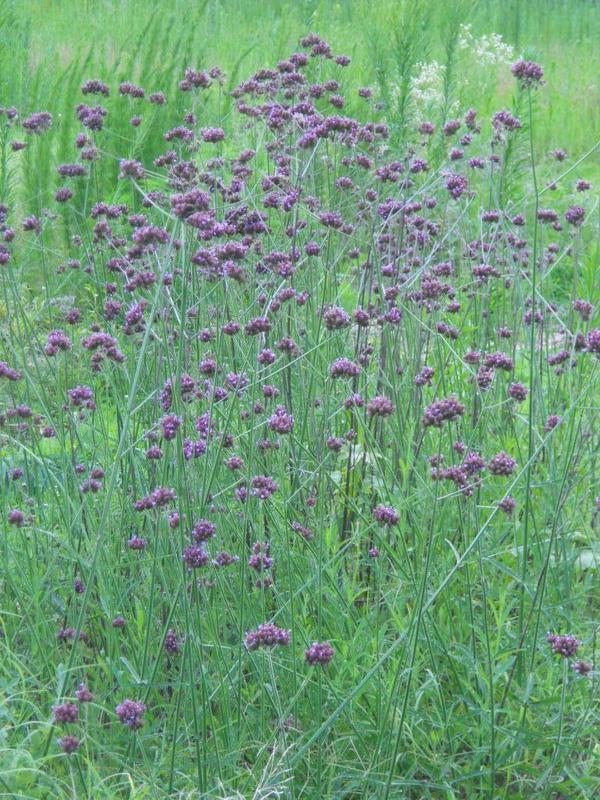 Verbena bonariensis or Tall Verbena, attracts Butterflies; Self Seeds; and the flowers are awsome!
Just the facts ;p ........ 
height 3 ft. to 6 ft.
Spread 1 ft. to 4 ft.
Growth Habit Spreads
Growth Rate Fast Grower
Light Full Sun Only
Moisture moist well drained soil
Maintenance Low
Bloom Time Early Fall; Late Summer; Summer
Flower Color Purple/ Lavender Flower
Uses , Cut Flower,can be dried for wreathes and such Naturalizing