I was thinking for a long time to establish an outdoors ritual space. In my neighbourhood there's a huge park with a small hill (the park itself connects to one of Athens' mountains, Ymittos). There are a couple of places on the hill I liked a lot and I finally settled for a "circle" of pine, fir and cypress trees. You have to stray from the path a bit and even though you are visible if standing there, it's rather secluded and most people wouldn't think of reaching it.
Today, exploiting my unexpected free time and the neat, sunny day, I set out to perform the establishment according to my existing plans. I used three paper "pouches" with the Kanji for "protection", "cleansing" and "preservation" as well as a small paper box made according to the method in one of Harobed's blogs for Yule boxes. I used black and red pepper for protection and banishment of unwanted presences, cinnamon to "spice up" the energies of the wards, salt for cleansing and protection, laurel and thyme for enhanced ritual sense and cleansing, olive tree leaves for enlightenment and wisdom as well as flower and glass balls with the appropriate elemental colours. All these were placed outside of sight (e.g. under a large stone, amongst branches etc). The box was placed in the middle of the tree circle and covered with a fallen branch and the flower offerings.
I plan to find one or two flat rocks and move them there to be used as altar and seat. The ritual place was consecrated appropriately as my practice dictates and offered to the deities of my culture and specifically, my path. I also blessed the place to allow anyone, be it spirit, man or animal to find comfort and aid there in any form, should they need it and be without foul intent.
Here's some pics I took from the place in question after the establishment.
This is the site of "Preservation".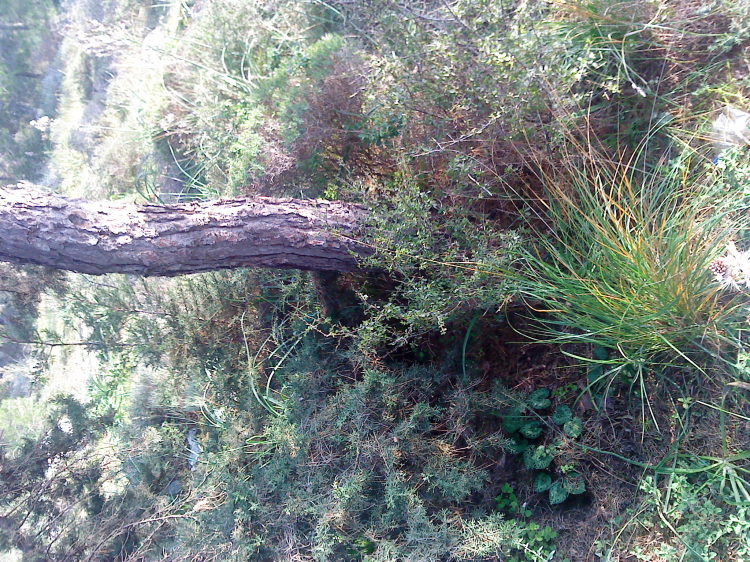 This is the site of "Protection".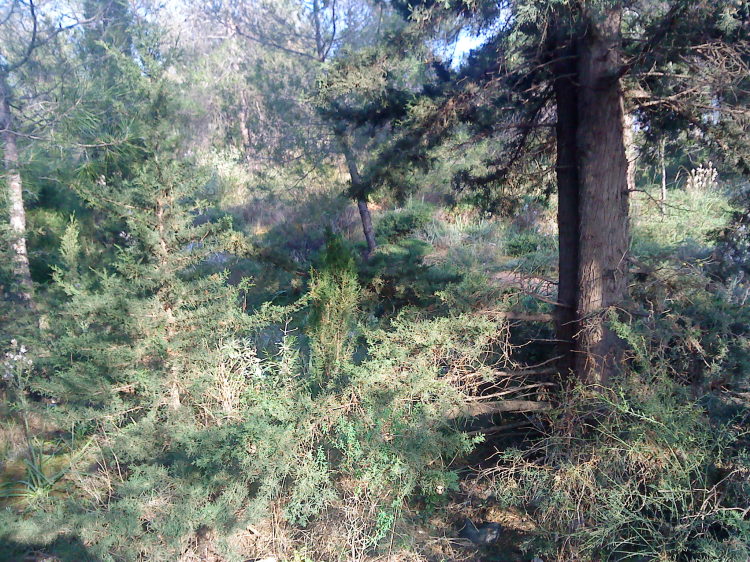 This is the site of "Cleansing".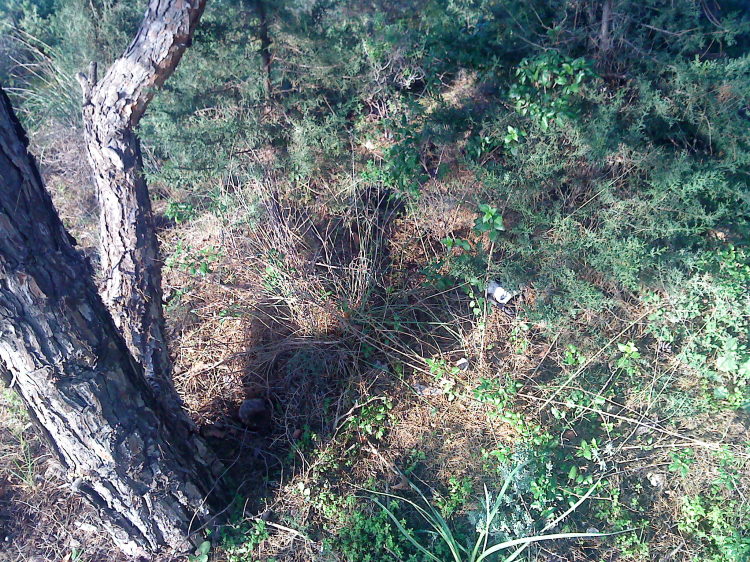 This is the whole "circle" as seen when standing in the opening that serves as "entrance".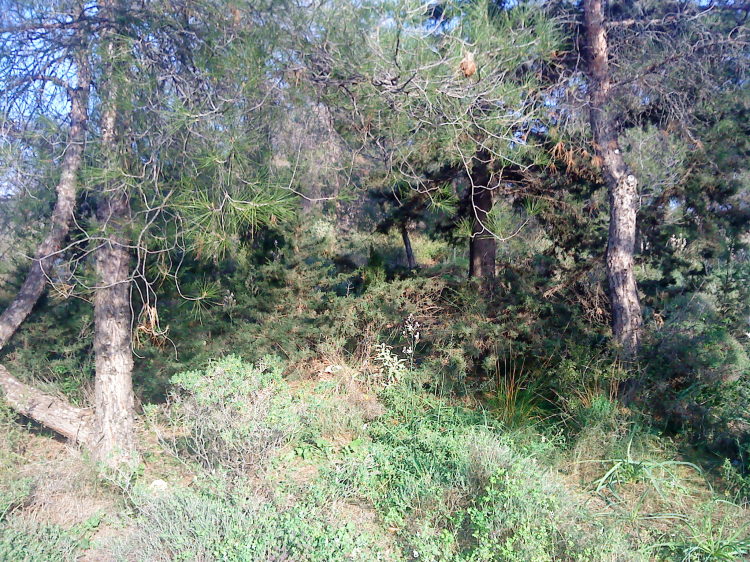 The centre of the "circle".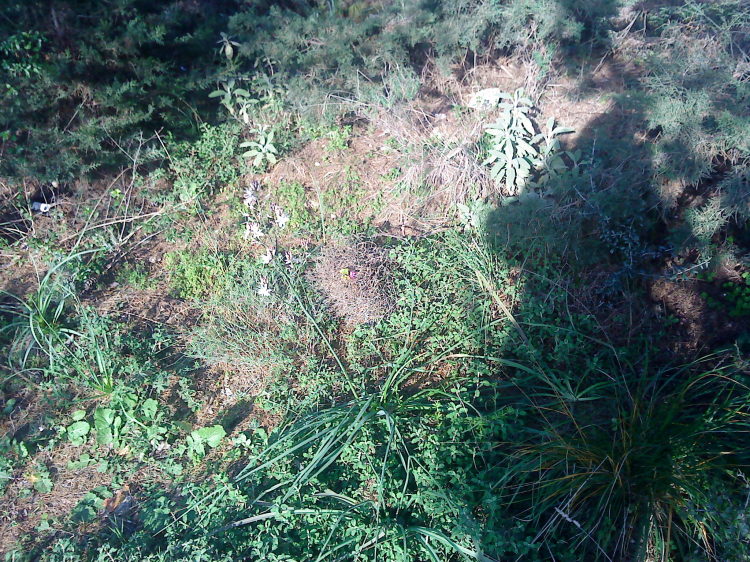 Detail of the centre. This is the branch covering the box. The flowers are three: white for the Light of the Gods, violet for the Light of the Soul and yellow for the Light of the Sun.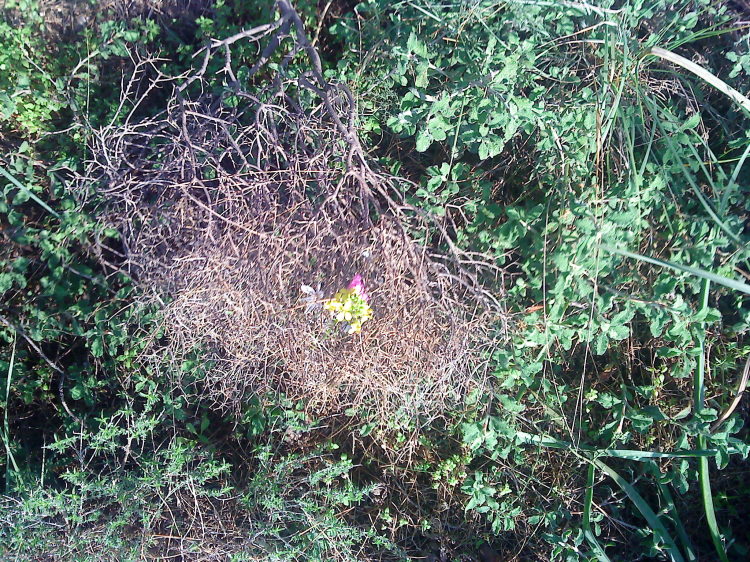 I hope you liked this blog! I sure do like my new ritual space. :)