The Kundalini power is often described as coiled serpent asleep at the base of the spine, untill it is aroused. Kundalini is aroused in many ways, stress, accident, giving birth, Kundalini Yoga, meditation....
Those in the midst of an awakening often mention being visited by snakes. These do not have to real live snakes but suddenly noticing them in pictures, on the TV, books and dreams. Because the snake - especially the cobra is related to the Kundalini phenomenon, I wouls like to pass on a meditation I have come across for 'kick starting' the Kundalini into action. It was devised by Swami Satyananda Saraswati, to share with the world.
To practice this meditation always follow the step by step instructions, and start off slowly. This will help you focus, visualise, chakra awareness, and control your breathing, all techniques needed along your path.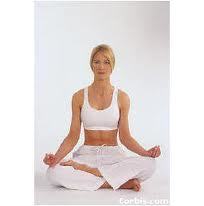 1)  Sit comfortably with your legs crossed. There is no need to force yourself into the Lotus position unless you are already an adept at yoga. Hands resting on knees in a palms up position, with thumb and first finger touching. If you have difficulty sitting in this position, then sit on a straight backed chair with feet flat on the floor.
2)  Have your spine straight, relax your stomach and gently close your eyes.
3)  Bring your attention to your breath, and allow it to naturally slow down. Take a few minutes over this, do not hurry.
4)  Now bring your awareness to the base of your spine and visualise yourself breathing from there. As you inhale and exhale, visualise the breath coming into and leaving this area. Continue untill you can fully visualise this area.
5)  once you feel concentrated enough, visualise a small black lingham at the base of the spine. Then visualise a small red snake coiled around it, with the head looking up the spine, with its mouth open. 
6)  Once this picture is clear in your mind, visualise the snake starting its journey up the spine. 
7)  When the snake rises visualise its mouth to be as wide as your trunk, swallowing all as it ascends, while its tail is still curled around the lingham at the base. 
8)  You may find that the snake has difficulty as it reaches each chakra, it may even start descending again, but persevere in your excercise.
9)  Sucess in this meditation is indicated by by the eruption or a great feeling of bliss, with the rising of the snake. It can happen that the lingham will stretch upward with the snake, but it will always be based at the base of the spine with the snakes tail attached. 
This meditation helps you develop the ability to bring prana into various parts of the body, allowing you to start cleansing your chakra system. You may not feel the effects you want right away but each time as the snake rises and cleans your chakras, it will be unblocking its path reading for a cleaner non-painful awakening.