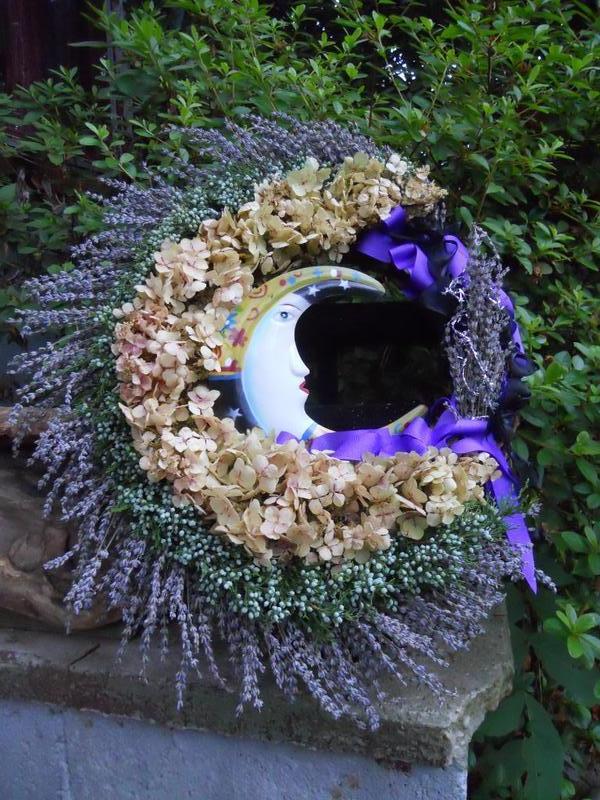 Born under a full moon this is my nod to the Triple Goddess .
Resting on a bed of ribbon the moon is nestled inside three cresent moons each different. .....the first cresent is hydrangea,to invoke magick and break hexes
the next cresent is Juniper berry which purifies negative energy from the environment and other people. Juniper is both a spiritual and bodily protector and is useful for protection magick of all kinds. The last cresent is Lavender to clear the environmental energies and neutralize disharmonic frequencies ;)Totally Witchy,very groovy and smells delicious!