Good Day All
What a glorious day it is for sure!   
On July 19th, 2015 at 11:13 PM,  Ms. Witch and hubby's bundle of joy has finally arrived!
Family is doing well.  Mother and baby are resting.  More details will follow as they come in.
So let's all Congratulate and send Our Blessings to Ms. Witch and Family!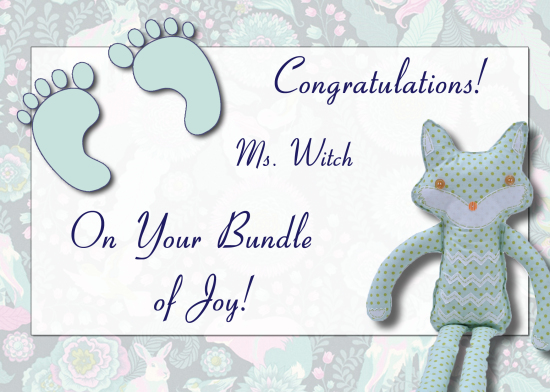 Ms. Witch will be out for some time as her and baby get themselves situated.
In the meantime, feel free check out some of her groups.
http://realpagan.net/group/spice-goddess
http://realpagan.net/group/the-witchy-wives-club
Blessed Be!
Flammeous